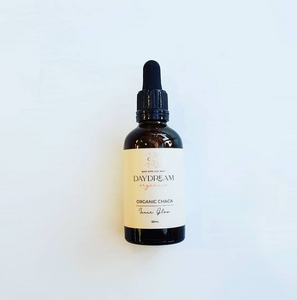 WEco.
Daydream Reishi Tincture - 50mL
Regular price
$20.00
Sale price
$29.99
Unit price
per
Get ready to rise and shine all day with this adaptogenic mushroom that is commonly known amongst herbalists as the queen of medicinal mushrooms. Reishi is a powerful and dynamic mushroom that has been shown to improve quality of sleep, lessen fatigue, increase energy levels, boost immunity, enhance lung and liver health as well as alleviate symptoms of stress and anxiety. 


Additional Information:
NPN: 80095253
How to Use: Take 2.5-3ml twice per day (adults). We suggest taking Reishi alongside food to avoid digestive upset. For the best results, we recommend placing drops directly under the tongue and allowing them to absorb for 5-10 seconds before before following with water or another beverage of choice. Our Reishi can also be added into your daily beverages or foods such as coffee, tea, soup or a smoothie to help you get your daily dose of mushrooms and an adaptogenic boost! When adding Reishi to a hot beverage, be sure to let the beverage cool significantly before adding to avoid altering the quality of the tincture.
Each ML contains: 333 mg Certified Organic Reishi (Ganoderma lucidum) fruiting body and mycelium (1 :3 extract).

Non-Medical Ingredients: 60% Certified Organic Cane Alcohol & distilled water. 
Notes: This product is non-GMO, vegan, gluten-free & certified organic.
---