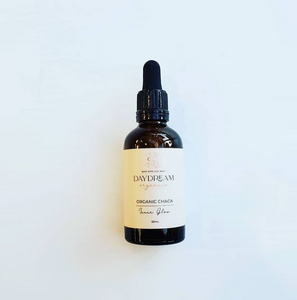 WEco.
Daydream Cordycep Tincture - 50mL
Regular price
$20.00
Sale price
$29.99
Unit price
per
Grown: Organic
Origin: USA
Part Used: Fruiting Body, Mycelium and Primordia (more info below)
Dose:  2-3ml 2x per day
Ingredients: Organic Cordyceps militaris (inc. Mycelium and Primordia), Non-GMO Cane Alcohol, Distilled Water.
NPN Claim: Source of fungal polysaccharides with immunomodulating properties.
Other uses: Not health Canada approved but lots of info out there including.
Stamina and Energy
Supports immune health
Lung health
Cardiovascular health
Liver and Kidney health
Supports digestion and soothing to the digestive tract
Stress support
Risk Info: Consult a health care practitioner prior to use if you are pregnant or breastfeeding.
---